Disaster Recovery and High Availability Planning
How long could your company go if your database server simply stopped?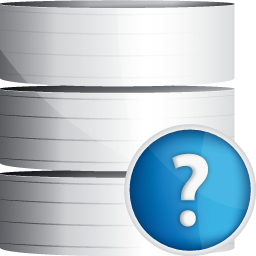 Many of my clients have never even thought about this question. It's a question you need to think about, and consider carefully.
Once you know how long you're able to work without that server, you need to build plans on how to recover from failures. They're going to happen. Everything breaks. Being prepared to handle failures when they happen can be what separates your company from the rest.
That's where I come in. I can work with you to determine how much downtime you can afford. I can then work with you to offer a suite of solutions designed to bring your services back online with the least impact to your business.
Database Integrity Checks
Checking your database for corruption should be a regular part of your company's maintenance schedule. Once you've implemented those checks, you have to design an action plan on how to recover from many of the issues that can be uncovered by these checks. Are you prepared for corrupted databases?
Backup strategy
Making backups, storing them securely, and testing them regularly will prepare you for some of the most difficult failures. With a proper backup strategy you can plan for drive failures, cyber-terrorism, or critical server failures. Many of these could end the unprepared company. Let me help you design a strategy that protects you and your business today!
Server Redundancy Planning and Implementation
Servers require updates to keep running smoothly. Many of these updates require you to restart the server. As systems grow more and more complex, these restarts can begin to take five to ten minutes. I've seen several servers that would take more than an hour to come back online after a scheduled reboot. Can your business handle the database server being offline for an hour or more at a time? If not, let me help you build a solution that provides you with greater up-time!
Site Redundancy Planning
Does your business support geographically diverse clients? Is your company in the south east united states? Can your business handle it if a Hurricane were to destroy powerlines leaving your database server without power for a week? Many companies support world-wide clients, and have no redundancy for their data center. If a natural disaster were to desrupt or destroy their data center, they have no way of resuming work until the disruption is cleared, or the data center is rebuilt. Let me help you plan for this scenario. Cloud computing offers a very cost-effective solution for this scenario!
When talking about Disaster Recovery and High Availability my favorite quote is from Winston Churchill. "He who fails to plan is planning to fail." My business is helping you plan, and then take action.
---
Do you need help making sure your databases are working well? Want to make sure you're protected in case something goes wrong with your servers? Let me know how I can help! We can discuss your needs, and design and implement the right solution for you!