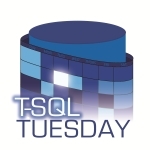 The challenge went out to talk about my techie resolutions.  I know I've discussed this earlier, but in just a week, I've made some progress.
Certifications
My goal is to complete not one MCITP path, but two!  I scheduled my first exam for January 10, 1pm EST.  Yes, when this post goes live that will be yesterday.  Did you see me on twitter?
Well, for the rest of the year, I'm going to complete my MCITP SQL 2008 Developer and Administrator certifications.  I've been doing this for over 10 years.  I have no excuse for not completing this level of certification before.  And that was my lesson learned last year… just do things instead of thinking about them and worrying over them.
Presenting
This year I've resolved myself to presenting publicly.  I actually did this off and on in my career.  I would teach classes when asked.  I covered SQL programming.  This year I'm pushing myself to make this a more structured thing.  I'm offering twice monthly classes out of my home office.  By the end of the year, I hope to bundle this content into videos and offer it for free via Youtube, or vimeo.
I'm also going to put in an application with my local community college to offer SQL training one class a year.  I want to work with the college to create a formal training program, and help people break into the SQL world.  There are tons more jobs available in Charlotte than there are people to fill them.  I can help that.  I will help that!
Blogging
I'm building out my posts earlier and more often.  I'm pushing myself to have a Monday, Wednesday, and Friday post ready to go a full month before they're due to post.  For January, I'm not quite there.  I did have the first two weeks completed before January 1, but so far I haven't finished January.  It's not bad, I am still 3 weeks ahead.
That leaves me Tuesday and Thursdays I can build an ad-hoc post, and cover a topic I hadn't planned on.  This is one of those ad-hoc posts!
Going to PASS Summit
I am going to the summit!  I see that as my opportunity to hang out with those who have inspired me to give back everything I am to the community.  I can't wait until October gets here!  It will be a reward to me for all the hard work I'm doing, and all the work I'm going to do this year.
What are you doing with your 2011?